Pozdrav Pápežovi – Škoda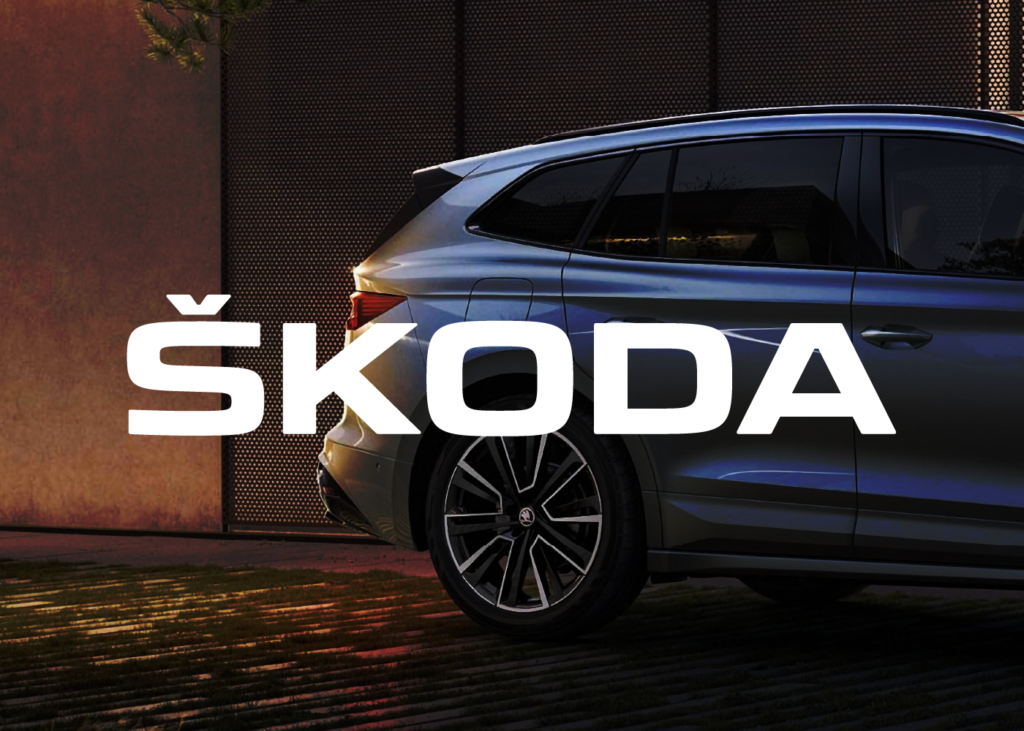 How to let people leave comments directly on a pope's car.
In the beginning of 2021, the Pope announced his visit to Slovakia, despite the still ongoing Covid-19 pandemic. Finding out that the Pope chose Škoda Enyaq as his official vehicle for his visit in Slovakia, 2021, we partnered with the car brand to help them promote this clean and affordable all-electric family SUV.
The original idea was to create a unique way for people to connect with the pope using a special-purpose website, together with an augmented reality project that could bring their messages to the real world. After a couple of experiments with R&D browser-based AR technologies, we decided to approach the project using webAR libraries operating with the phone's native camera components.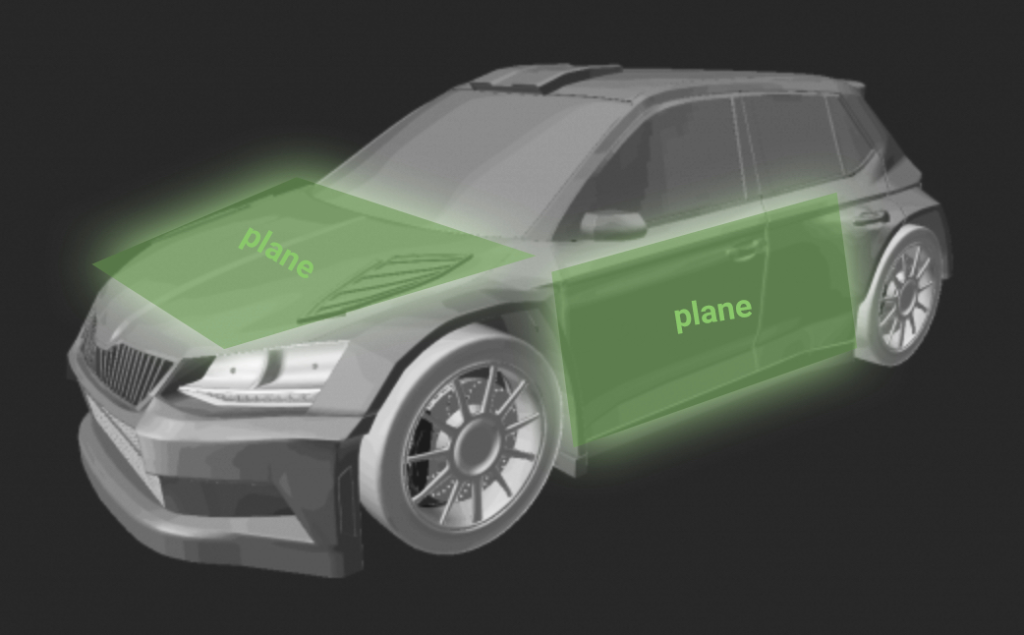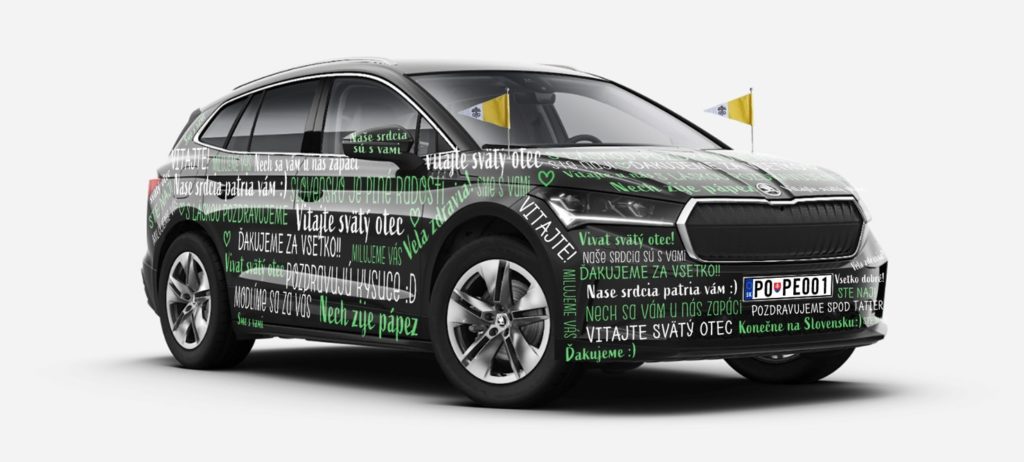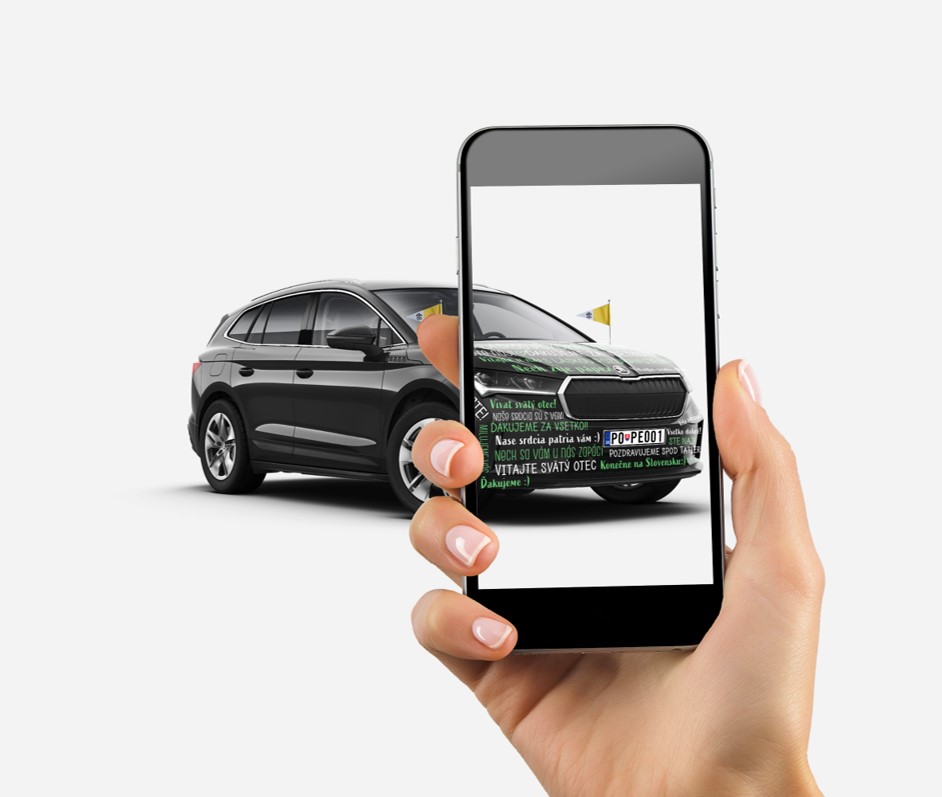 We programmed a website for leaving comments, including a live 3D model of his Enyaq to view the messages via desktop PCs, together with a possibility to launch the AR view directly in the phone's browsers. This button was, however, shown only to users with smartphones supporting the necessary AR-camera features.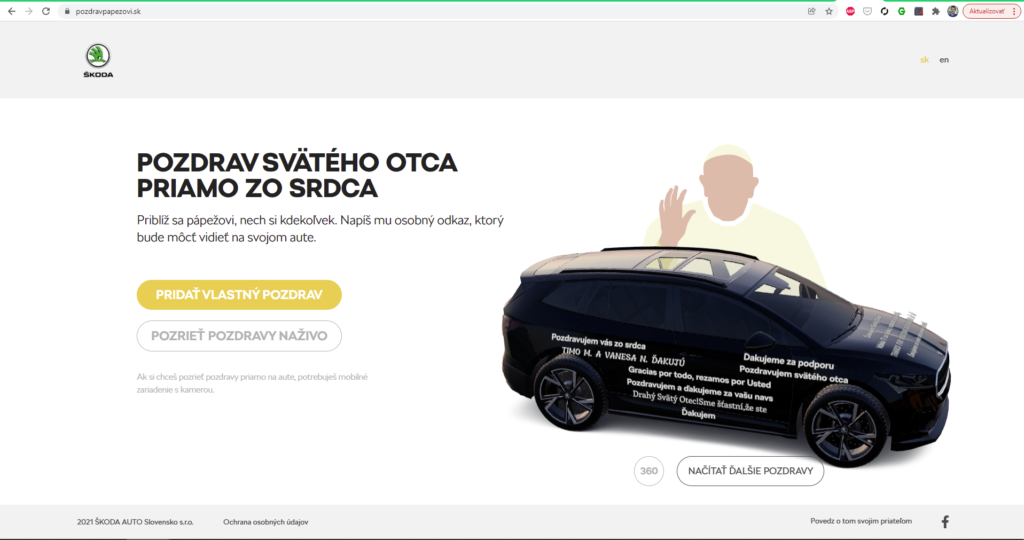 After typing their message on the website and entering the styling options with region, the users could open the AR view, point their camera on the Pope's Enyaq and view their message, together with approved messages of other users changing after every refresh.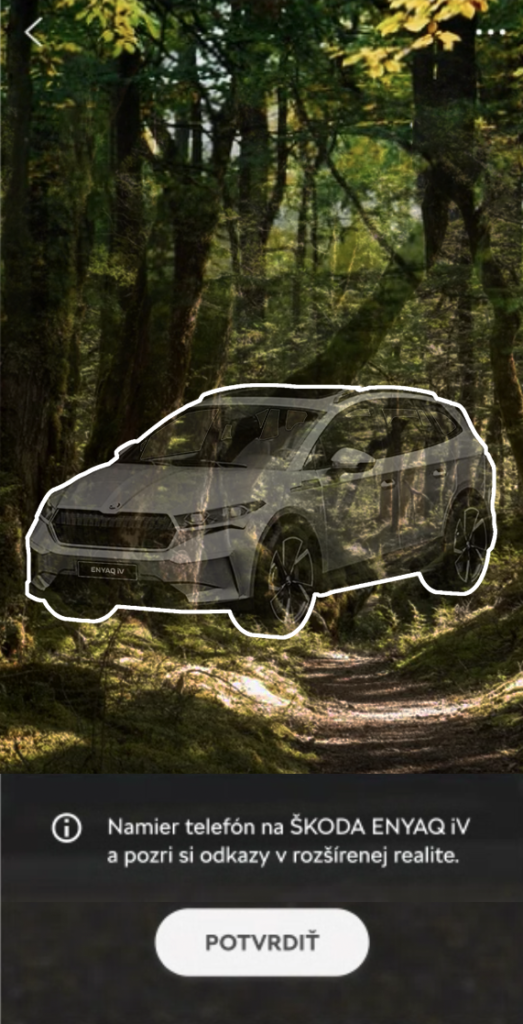 This project got extensive coverage in the media and on social networks, was covered in the most watched Slovak TV station, while the project was used by over 20 thousand people leaving more then 4000 approved messages.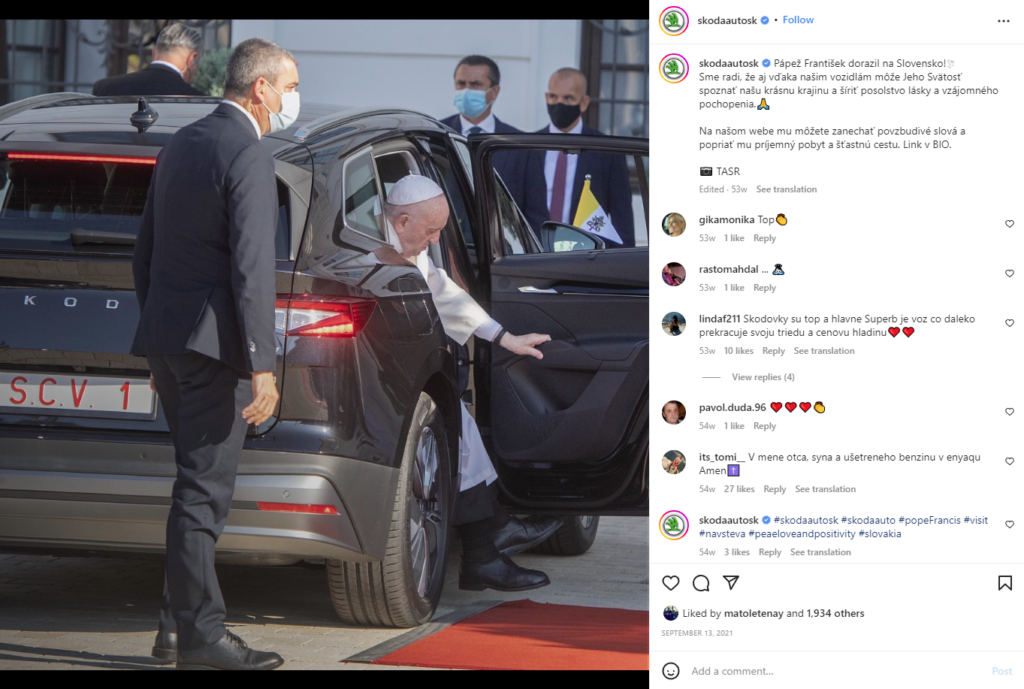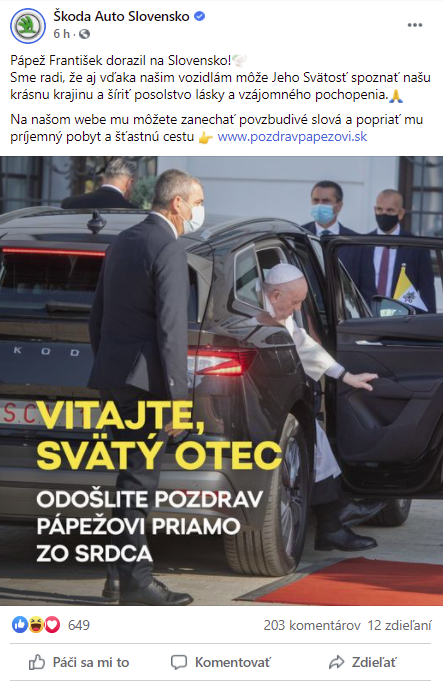 Moreover, the messages for the Pope had to be moderated, as there was a serious thread of spam bots, product promotions, links with viruses and so on. For this purpose, we have created a simple administration website with all the . The admin panel was also used for the monitoring of how many people took part in the activity, how many new messages are left for the pope, how successful are the PR articles in news, as well as the PPC campaigns. Furthermore, the administration panel alerted us, if our hosting services were overused at any moment.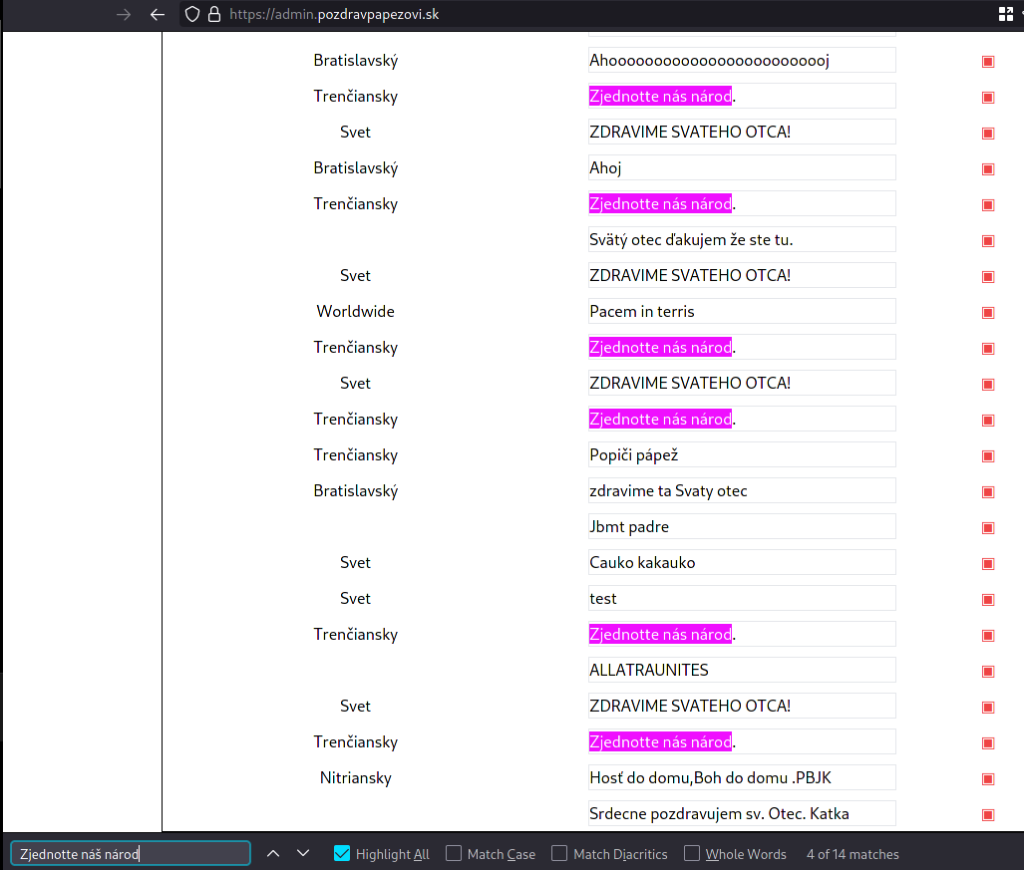 At the end of the Pope's visit, his staff read him the comments during his journey home.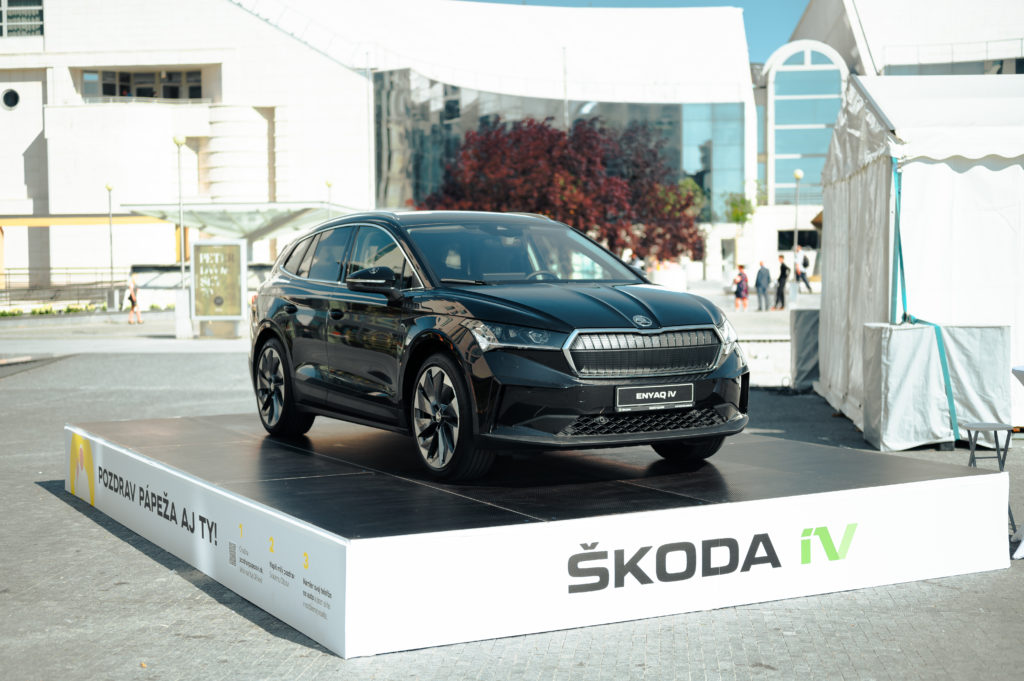 After the campaign, visitors and enthusiasts are still able to view the last messages on our demo link: https://skoda.revolware.com/